Making Money Without A Job: The Export Business, Part 2
Part one of Kirk and my foray into the export business has been a success! We bought and shipped a motorcycle from the US to Costa Rica.
(If you haven't yet, check out part one of this story.)
The YZ450f arrived in San Jose last week in one piece. Considering we declined shipping insurance, this was extremely good news. Especially after a casual search online for Maersk – the shipping company that was responsible for transporting our motorcycle on a 10-day voyage over the Pacific – returned this result:
And this:
And these: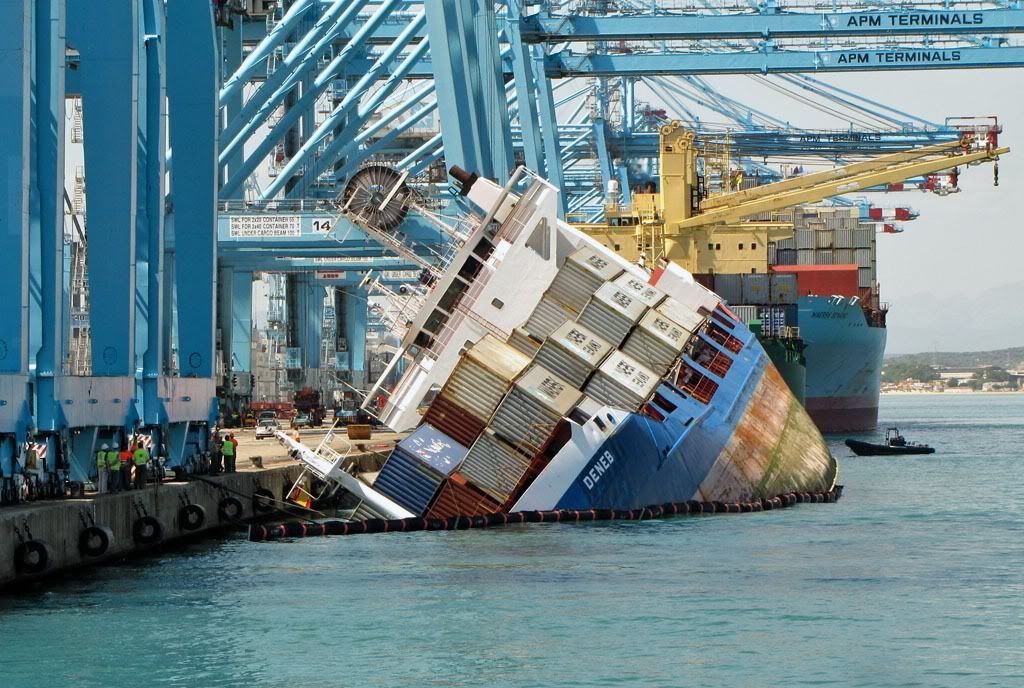 And all of these:
OK, I went a little overboard with those last ones (disclaimer: not all of these ships are Maersk's), but still. Yikes.
Back to the good news: "our" ship completed its voyage, and the motorcycle was delivered without a scratch. It was now sitting in a customs yard in San Jose waiting for Natalia and David to pick it up.
But, we had yet to find out:
Will we make money or lose money? Two things still need to happen:
A customs official in Costa Rica needs to assess import taxes on the motorcycle.
Natalia and David need to sell the motorcycle on crmotos.com (Costa Rica's "craigslist" for motor vehicles).
Let's run through the numbers.
Our hope was a net profit of $1000-$2000. Natalia, David, Kirk and I all agreed at the start that we'd split the profit (or the loss) 50/50. That would mean $500-$1000 for each couple. Once we worked out a system, it wouldn't be a bad return for a few days' work.
So far, the motorcycle and expenses (gas for Kyle's truck, tie-down straps and swapping out the paddle tire) totaled about $2000. In November, Miguel of North Atlantic shipping had quoted us $375 to ship the bike to Costa Rica.
$2375. Bam. OK, we still need to know the – DUN DUN DUN DUNNNN! – import tax. Somewhere along the line, we all got it in our heads that the import tax might be only a few hundred dollars. I don't know where that came from, because 40% is the typical amount. (Again, 40% of what number? We had no idea.) Realistically, at the very least it would be $480 (that's 40% of our $1200 declared US customs value). If this proved true, our net profit would turn out as predicted: $1000-$2000.
We were
SO WRONG.
On Friday, January 13th (go figure), Natalia told me via Skype that she had just talked with the customs office:
FUU…DGE.
Weeell, that's awesome. Our expense sheet now tallied…
…nearly $3900. With a sale price of $4500, that leaves us with a teeny profit of…
$600.
Split 50/50.
Ugh.
It could be worse. We could have lost money. Either way, it looks like our motorcycle export endeavor has come to an end. What can we say? We tried. Nothing ventured, nothing gained. Besides, in between all the uncertainty and the craziness, we learned a few things, and had fun doing it too.
Right now, Natalia and David have the bike listed on crmotos.com for $4700.
Let's hope it sells. Fingers crossed. ☼